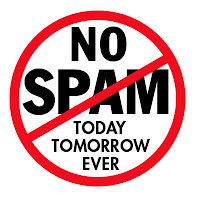 YOU WON US$2,800,000.00 via WESTERN UNION.
Hello,
We are here to notify you that the sum of US$2,800,000.00 was generated and awarded to you by the United Arab Emirates, West Africa commission and the Western Union and Foundation as one of the customers who uses Western Union in their business transaction.
So, contact the Western union Agent: Mr. Vincent Rex, His Tel: +226 6162 5519 E-mail :([email protected])OR([email protected]) he will direct you on what to do and make sure you follow all the instruction he will give to you.
Yours Faithfully,
Samie Salam
Awards Coordinator United Arab Emirate Commission/WEST AFRICA AND Western Union Foundation,