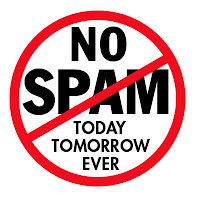 WELCOME TO PASTOR MILAN FASTER LOAN COMPANY INDIA BRANCH:
ADDRESS:303, A-1, 3Rd Floor North Block, Baha Plaza.New Delhi Indian.
OFFICE EMAIL ID: [email protected]
Attn, Sir/ Madam.
I am a AMERICA NATION and my Name is "PASTOR MILAN FASTER LOAN COMPANY': I have been doing my Loan Business Over 25years ago with 3% Interest rate without any problem OR without any bad complaints from my customers, Recently TWO WEEKS ago i open a NEW OFFICE in INDIA New Delhi. I am a private loan lender, who gives out loan in a very low interest rate of 3% will give out all kind of loan like Educational loan, Business loan, home loan, Agricultural loan, Personal loan, auto loan and other good Reason, I also give out loans from the range of $10,000 USD to $1,000.000.00 USD) at 3% interest rate. And we also give out loan in INDIAN RUPEES from range of Rs10, Larkh Rupees TO RS, 1Crores India Rupees. And a Duration of 1 YEAR- 20 YEARS depending on the amount you need as loan.
Please if you are interested to take a LOAN from my NEW OFFICE IN NEW DELHI INDIA, Please Contact Us via email: [email protected] Those that are interested to take a Loan from my NEW OFFICE in INDIA NEW DELHI, should contact us through this EMAIL: [email protected] Send your Full Name, Full Address, Name of your State, Amount Needed, purpose of loan, Your personal Mobile Number, Occupations, age, Send it to our NEW OFFICE IN NEW DELHI EMAIL: [email protected] Pastor Milan Faster Loan Company is here to help you and support you in your needs, Contact my NEW OFFICE IN INDIA EMAIL: [email protected]
Thank you for contacting PASTOR MILAN FASTER LOAN COMPANY.
ADDRESS: 303, A-1, 3Rd Floor North Block, Baha Plaza.New Delhi Indian.
OFFICE EMAIL ID: [email protected]