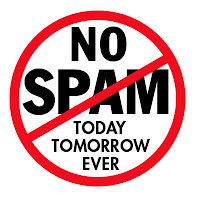 my dear please
Forgive my indignation if this message comes to you as a surprise. I got
your contact When i was searching for a foreign reliable partner
I am (MR EDWIN JOHNSON JAY) the Head of file Department in African development
bank (A.D.B). In my department we discovered an abandoned sum of $15
million U.S.A dollars. In an account that belongs to one of our foreign
customer who died along with all his family in the Asia Earth Quake
Disaster (TSUNAMI DISASTER INDONESIA / INDIA.Since we got information about his death, unfortunately i learn that all
his supposed next of kin or relation died along side leaving nobody
behind for the claim. In respect to the provision of a foreign account
($6 million dollars) for you and ($9 million dollars) for me. There
after i will visit your country for disbursement according to the
percentages indicated.
(FILL THIS FORM BELLOW PLEASE AND RESEND IT TO ME).
Reply me on //  [email protected]
1) Your Full Name
2) Your Age
3) Marital Status
4) Your Cell Phone Number
5) Your Fax Number
6) Your Country
7) Your Occupation
8) Sex
9) Your Religion
Yours faithfully,
MR EDWIN JOHNSON JAY