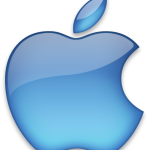 I am calling from Apple Company, Mumbai won 20 lakhs ,
call on this number – 00923017103383, named Suresh Pandey.
Its early morning, 28th May 2014, Just 7 AM got  a call from +923087587989. I received then it replied that I am calling from Apple company and in a lottery you have won 20 lakhs and to avail and get the winning amount just call on the Number : "00923017103383″ and talk to suresh pandey.
I was surprised the way he was responding to my answers, but when i made the screw tight then i felt the sweat from his mind and cut the phone line. so, the message to all you guys is to have proper investigation of the person, who claim just type of incident. Fake callers, emails, message are every where, don't get trapped other wise it will make you weep and nothing else.
No company, make  a winning amount until or unless you make a ticket of it, or you have proof of participation in the lottery programme or any other winning amount.
so, If you have got just type of call, just lodge an FIR , we will take action on your part and make you aware of the real fact.