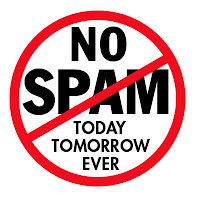 Dear Recruiter,
 This messenge is from Naukri.com to al Employers registered with naukri.com.We are currently undergoing maintenance exercise to improve our quality service and reduce the rate of spam in our job portal.
Please confirm and upgrade your employers account . click the link below
http://recruitnaukri.yolasite.com/
Failure to do so may result in the cancellation of your Naukri employer account.
Thanks and sorry for the inconenience
Regards, 
Naukri.com
Sender's Details :
from: [email protected] <[email protected]>to:date: Thu, May 8, 2014 at 6:12 AMsubject: Dear Recruiter
: