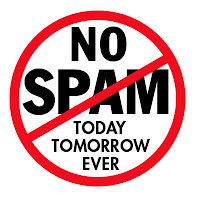 Good day,
I apologize for sending you this sensitive information via e-mail (Internet) which has been greatly abused instead of a Certified mail/Post-mail. This is due to the urgency and importance of the information.
My name is Williams White; I am Solicitor and Personal Attorney to a deceased national of your country who before his death was an oil merchant. The account holder died on the 25th of July 2010 with his wife and their two Children in an automobile accident.
My Client, made a fixed deposit for US$9,500,000.00 (Nine Million, Five Hundred Thousand US Dollars Only) with a Bank here, with standing statement/agreement with the bank that all correspondences in respect to the fixed deposit contract must be sent to him through my humble chambers.
The Bank has issued me a notice as the Attorney to the Deceased to provide the Next of Kin or have the fund declared as an UNCLAIMED FUND within the Next 15 official working days. I have been unsuccessful in locating the relatives for over 10 years now that I have been searching.
I have contacted you to assist in getting the money and property left behind by my late client before there get confiscated or declared unserviceable by the Bank where this huge deposit were lodged.
The Banking ethics here does not allow such money to stay more than 10 years, because the money will be recalled to the Bank treasury as unclaimed fund. I seek your consent to present you as the Next of Kin to the Deceased since you are a foreigner like him so that the proceeds of this account can be paid out in your favor.
I guarantee that this will be executed under a legitimate arrangement that will protect us from any breach of law. I have the necessary legal documents that will be used to back up any claim we are going to make. All I require is your honest cooperation to enable us seeing this deal through.
You will keep 50% of the total fund on final conclusion of this project, while the rest shall be for me. Your share stays with you while the rest shall be for me for investment purposes in your country.
I wait for your urgent reply with your personal telephone number, so that we can proceed with the proper documentation of the transfer to your favour through legal processes.
If you are interested Please get back to me,
Williams White Esq :