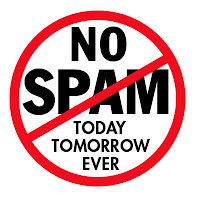 UNITED BANK FOR AFRICA – AFRICA'S GLOBAL BANK
HEAD OFFICE ADDRESS UBA HOUSE
57 MARINA P.O. BOX 2406 LAGOS NIGERIA
PHONE: +234 9025127966
FAX: 234 674 478 8273
My name is VINCENTAMADI the director cash processing unit, united bank for Africa [UBA}.
The international monetary fund (I.M.F.) in conjunction with Organization of African Unity (O.A.U) has directed us to pay you One million five hundred thousand united state dollars ($1.500, 000.00) in cash through means of diplomatic courier service hand delivery.
Take note: Three thousand united state dollars (usd$3,000) have been mapped out for all expenses in taxes and other documents that matters.
Therefore, do forward your home address and direct phone number to me for quick delivery because time is not in our side. Please reply/direct your email to this email: [email protected]
Regards,
VINCENT AMADI
Director cash processing unit
united bank for Africa. (U.B.A).
PHONE: +234 9025127966
FAX: 234 674 478 8273
Email: [email protected]