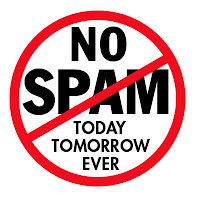 Attention
With the heart filled with peace, harmony and joy. May the divine blessings of this season protect and guide you. This is to informed that you are qualified to receive your funds through the following process after thorough investigation that you have been scammed a lot of money, the (ECOWAS) Economic Community of West African Debt Recovery Monetary Supervision Board has authorized the standard chartered bank of Ghana to remit your funds to you through the following process which you have an option to choose one,(1) Online Banking Transfer (2) Diplomatic Money Transfer, Lastly Automated Teller Machine (ATM) Card.
You have successfully passed a mandate to the current standard chartered Bank of Ghana to boost the exercise of clearing all foreign debts owed to you and other individuals and organizations who have been found not to have receive their, Consignment, Contract Sum, Lottery/Gambling, Inheritance and the likes. Now your payment will be sent to you by the following process online banking transfer diplomatic delivery system, finally, ATM Card that will be coming alongside a custom pin which you will use to withdraw, could you please send a copy of your identification together with your direct phone number?
Here is the standard chartered bank details contact them and get back to us:
E-mail ([email protected])
Phone Number: 233-281750 or Mobil Number: + 233-555-506-658
Contact Person: Lawrence Offor.
(ECOWAS) Banking Supervisor Monetary Board Dr.Kwekwu Addo
E-mail ([email protected])
Tel.No:+233 279278106
Sender's Details :