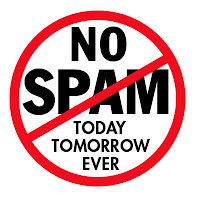 Good day to you my friend!!, permit me to introduce myself, my name is major George H Thomas from America army presently in peace keeping duty here in Afghanistan. the reason why i am contacting you is to help me receive the sun of ($2,000,000)USD.
This money is being kept safe in a secured location i would disclose to you later. Basically, since i am a government service and i am not allowed to have or keep discovered looted funds around me, i have decided to look for someone to help me relocate and keep this funds, that is why I have contacted you, so that you can keep it for me in your safe account or custody until we complete our foreign service here in Afghanistan.
I have decided to contact you after reading your profile the only way i can communicate with you now is through email because here in Afghanistan we do not have personal phone, we only allowed to use our Radio message to communicate to each other.
waiting to hear from you soonest.
Reply to this my personal mailbox to contact me.
[email protected]
Your's sincerely,
Major George H Thomas.