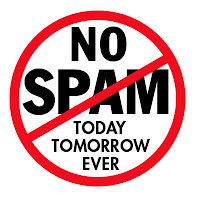 FROM: GOVERNMENT ACCREDITED
LICENSED LOTTERY PROMOTERS.
FREELOTTO AFFILIATED OFFICE U.K,
82 VICTORIA STREET VICTORIA LONDON
SW1 U.K
TEL:+44-7031-810-592NOTIFICATION OF WINNING
We are pleased to inform you of the release of the recent results of the FREELOTTO INTERNATIONAL EMAIL PROMOTION PROGRAM held on the 1st of May 2016. You were entered as dependent clients
with: Reference Serial Number:F2-003-036 and Batch number FR/45-300-07. Your email addre,ss attached to the ticket number: 54-20-17-52-34-30 that draw the lucky winning number,which ,consequently won the Daily new year Jackpot in the first category,in four parts.You have been approved for a payment of $2,000,000.00 (Two Million United States Dollars) in cash credited to file reference number: TFR/9900034943/JPT.
All participants for the online version were selected randomly from World Wide Web sites through computer draw system and extracted from over 100,000 unions, associations and co-operate bodies that are listed online.This
email promotion takes place every month. Please note that your lucky winning number falls within our European booklet representative office in Europe as indicated in your play coupon.
In view of this, your $2,000,000.00 (Two Million United States Dollars) would be released to you by our payment office in United Kingdom.Our Fiduciary agent will immediately commence the process to facilitate the release
of your funds as soon as you contact him. For security reasons, you are advised to keep your winning information confidential till your claim is processed and your money remitted to you.
This is part of our precautionary measure to avoid double claiming and unwarranted abuse of this program,Please be warned.click on the website link below to view the photo page of some of our recent lucky winners.
http://www.freelotto.com/winners.asp FreeLotto Winning Draw Results for 28th April, 2016.
$50,000.00: 4-5-34-41-3-37
$200,000.00: 22-43-6-9-28-26
$10,000.00: 12-32-17-14-24-10
$100,000.00 : 2-27-22-47-16-21
Monthly Jackpot $2,000,000.00: 54-20-17-52-34-30
Super Bucks $10,000,000.00 : 37-2-48-41-46- 25-43
To file for your claim, please contact your fiduciary agent immediately via the email below:
Mr. Williams Ford
(Freelotto Fiduciary Department)
82 Victoria Street
Victoria London SW1 U.K
Email: [email protected]
Email: [email protected]
Provide him with these following details with which he will begin the processing of your winnings.
1.NAME IN FULL:
2.ADDRESS:
3.AGE:
4.PHONE:
5.FAX:
6.SEX:
7.MARITAL STATUS:
8.OCCUPATION:
9.COMPANY NAME/POSITION:
10.COUNTRY:
11.NATIONALITY:
12.EMAIL:
***********************************************************************
The freelotto Internet draw is held every month and is so organized to encourage the use of the Internet and computer worldwide. We are proud to say that over 400 millions U.S Dollars are won annually in more than 118
countries Worldwide. Warning!!!: Fraudulent emails are circulating that appear to be using Free Lotto addresses, but are not from The Free Lotto.
PLEASE REPORT IMMEDIATELY
TO:[email protected]
Once again congratulations.
Sincerely,
Kevin J. Aronin
Chairman & CEO Copyright © 1995-2016 The FREELOTTO National
Lottery Inc. All rights reserved. Terms of Service – Guideline
+++++++++++++++++++++++++++++++++++++++++++++++++++++++++++++++++++++++
NB: You are advised to keep your winning strictly confidential until your winning is processed and received by you.
This is to avoid double claiming which could lead to disqualification.