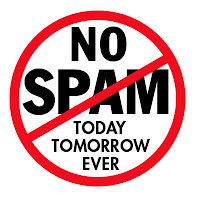 Good Day,
This is to confirm that we are waiting for your reply,
We are seeking highly motivated, positive, reliable, team players, our
goal is to provide excellent customer service to our customers in
order to keep growing our newly established company.
We expect exemplary work quality that will benefit the team, this
position is a program whereby you will be working from Home as a
package receiver on behalf of our company, packages will be sent to—

your address via any kind of courier company from our sister company
and when you receive the package, our shipping department will email
you a prepaid shipping label to print out, paste on the package and
drop to the nearest drop off location.
---
NB:-
If we send you UPS label, you will have to print it, paste it on the
package and drop it off at the nearest UPS drop off.
You will be receiving a payment of $30 on each package you receive
approximately $500 or more every week, depending on your effort on
receiving and dropping of packages on daily basis.
Kindly provide the requested information to proceed:-
First Name:
Last Name:
Phone (mobile):
Phone (cell):
Address (Not a p o b):
City:
State:
Zip Code:
Country:
United States>
Gender:
Age:
How often you at home?
Feel free to contact us for additional information if required
Regards
john charles.