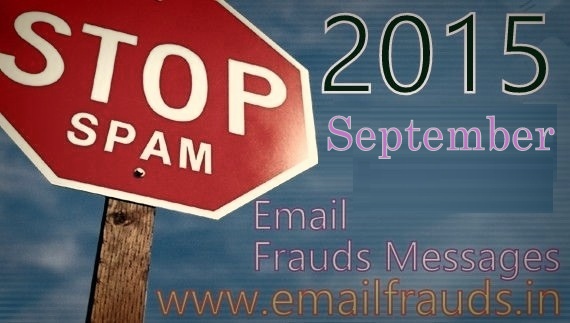 Western Union payment
Western Union®
Welcome to Western Union
Send Money Worldwide
Good day;
I wish to inform you that your outstanding debt has been scheduled for immediate payment to you Via Western Union Money Transfer. You are to contact Western Union for your payment of $4,500.000.00 USD with the below information's.
FULL NAME:……………………
CONTACT ADDRESS:………………..
DIRECT PHONE/CELL NUMBER……………(for easy communication)
Send the above listed information's to the Fund Verification Department Office on the information below:
Contact Person: Mrs. Rosemary Nwetego
Mobile: +229 68322291
E-mail: ( [email protected])
As soon as this information is received and you have complied with the requirements of the western union your payment will be made to your nominated bank account or at the counter direct from The Western Union Transferring Bank. While emailing Mrs. Rosemary kindly use reference number 386-983 for our mutual convenience. I will advise that you call Mrs. Rosemary on her phone (+229 68322291) on receipt of this mail to facilitate your transfer.
Best Regards
Mr. Leo Harrison.
Western Union Money Transfer®
Western Union® welcoming you to our World
Send and Receive Money Worldwide.
Reply, Reply All or Forward | More
Click to reply all