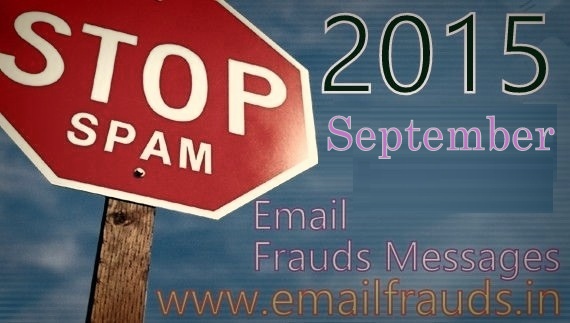 MONEY GRAM MONEY TRANSFER
ATTENTION PLEASE BENEFIT OF YOUR HONESTY
THE GOVERNMENTS Resolved that your overdue funds, Has released on a special method of paying you by MONEY GRAM MONEY TRANSFER .Which shall be transferring to you on an installmental bases of $10,000 per each day untill the whole $7.5M is completely transferred to you . You are now charged to reconfirm your drawee details such as.
Your name………….
Your country……….
City …………….
Address, ……….
Phone number ………
Your occupation…….
Send the required details to DR JOHN SMITH at([email protected])
and call him on his direct line +229-68504673.
They shall supply you with withdrawal information below.
1)Reference number which will be 8 digit number
2)Text questions and answer
3)Amount .
Do report to this commission as soon as you withdraw your first and second payments .
Best Regards ..
MRS IFEOMA ONUKWU ( Activist)
HUMAN RIGHTS COMMISSION.