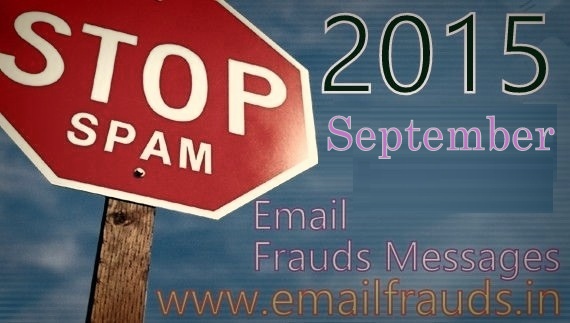 Attn: Sir/Madam.
Please accept my sincere apology for this unsolicited mail to you,
I am contacting you for a business I have with my company. The company I work
for is into manufacturing of pharmaceutical Products here in United Kingdom.
In all the products we produce here, we use raw materials from India
and Pakistan but there is one particular Raw Material that I normally
come to buy in India on behalf of the Company but right now, I have
been promoted to a higher position (Manager) in the Company which does
not give me the opportunity to come to India to buy the Raw Materials.
Now, the Company Director is now seeking from me the Contact
information of the Supplier from where I buy the Raw Materials since
they cannot send me to India again to buy the Raw Materials as a
result of my new position in the Company, they now need to send a more
Junior Staff of the Company who will come to India to buy the Raw
Materials.
Now, I need a person who I will present to our Company as the
Supplier, you will now buy the Raw Materials from the Local dealer and
supply to my Company. The profit will be shared between you and I. The
reason why I don't want the company to have direct contact with the
local dealer in India is because I don't want my company to know the
actual price I was buying the product from the local Dealer in India.
If you are interested kindly contact me for more details. Through this
email id: [email protected]
Thanks!
Dr. Curtis Jackson
+4487193152509
Sender's Details :