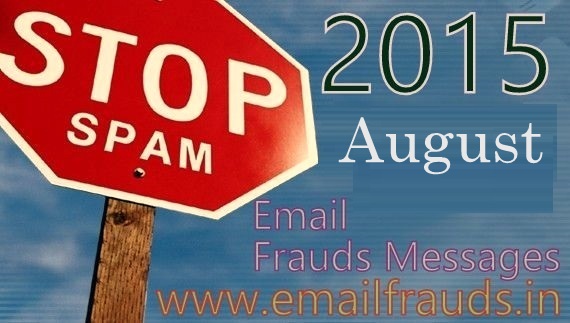 CHEVROLET AUTOMOBILE COMPANY
Chevrolet UK PLC, Griffin House,
UK1-101-135, Osborne Road,
Lurton, Bedfordshire LU1 3YT
Register company number: 4533384
Telephone: +447010043832/+447937446970
E-mail: [email protected]
http://www.chevrolet.co.in/enjoy-mpv.html
STAR PRIZE WINNER
This is to inform you that you have won a BRAND NEW Chevrolet Cruse 2014CAR and cash prize of (3.6 Crores Rupees) the car comes with a special CHEVROLET INSURANCE Cover for one whole year that is till the next promotion. It also comes with a one year warranty and FREE repairs at any CHEVROLET AUTOMOBILE depot or service center worldwide. Your Batch No: 515944052/166 and Winning No: 1544 make you as one of the lucky winner in our 2015 Charity bonanza. You are to contact our claims manager on this Email chevroletaut[email protected] the below details for claims.
Please Fill the Information below:
1. Full Name:
2. Full Address:
MAKE SURE YOU SEND THESE DETAILS To c[email protected] THE RELEASE OF FUND
3. State:
4. Occupation:
5. Age:
6. Sex:
7. Mobile Number:
8. Country
9. Winning Email:
NOTE: – YOU ARE TO IMMEDIATELY SEND YOUR COMPLETE INFORMATION TO OUR AGENT FOR IMMEDIATE PROCESS OF WINNING ON THIS EMAIL ID [email protected]
Past winner Mr. Pradeep Singh
Contact Person: DR Henry Ken
Contact Email: [email protected]
Phone Number +447010043832/+447937446970
Congratulations on Your Winnings.