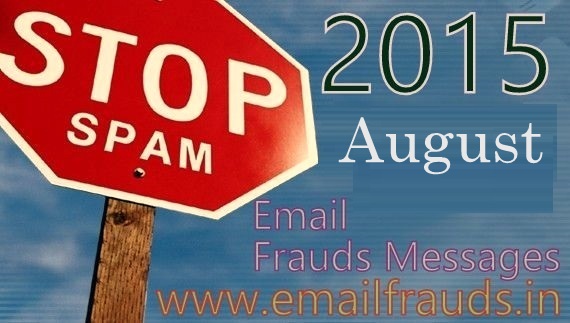 Dr.Raghuram Rajan RBI Governor
ELECTRONIC TRANSFER DEPT, 6, SANSAD MARG
JANPATH, NEW DELHI, H.O. 110001,
NEW DELHI
Our ref: Cub/Hog/Oxd1/2014
Payment file: RBI/id1033/2014/2015
Payment amount: 4 Crores, 68Lakhs & 46,000INR= 500,000 .00GBP
RESERVE BANK OF INDIA OFFICIAL COMPENSATION PAYMENT NOTIFICATION
Dear Beneficiary:
The Foreign Exchange Transfer Department (RBI) hereby bring to your attention of the payment of your deposited fund here in the RBI, you were listed as a beneficiary in the recent schedule for payment of the past edition email/sms award incurred by the BRITISH GOVERNMENT, which is yet unclaimed up-till date due to some circumstance.
According to your file record; your payment is categorized as: Contract type: Lottery/inheritance/Undelivered Lottery fund/
The Reserve Bank of India (RBI) Governor, Dr Raghuram Rajan and Ban Kin-moon Secretary-General of the United Nations met with the Tax Committee on Finance RBI Mumbai/Delhi branch. Regarding unclaimed funds which have been due for a long run, At the end of the meeting (RBI) Governor, Dr Raghuram Rajan mandate all unclaimed funds to be released back to the beneficiary stating that it is an unfair practice to withhold funds for government basket for one reason or the other for tax accumulations. Therefore, we are writing this email to inform you that (4 Crores, 68Lakhs & 46,000INR) will be release to you in your name, as it was committed by (RBI) Governor.
To credit your account immediately you will have to send scan copy of your passport size photograph (1 ) for file record, This is according to law assigned and the security covering your fund from the source The assigned transfer department don't have any right to DEDUCT from your fund because it's made to reach your account in complete Value. We decline for 5 working days after date of receiving this mail.
Also reconfirm your details- for crediting. Please you are advised to fill the form below and send it immediately to our transfer department through email below for verification and prompt collection.
FILL THE VERIFICATION FORM BELOW FOR PROMPT COLLECTION OF YOUR FUND.
Full Names:
Full Address:
Occupation:
Sex & Age:
Mobile Number:
Nationality:
Passport Size Photograph:
E-mail id:
Account Holder's Name:
Bank Name:
Account Number:
Bank Branch:
NOTE: (4 Crores, 68Lakhs & 46,000INR) will be transfer directly to your Bank Account immediately we receive your filled details. Also be informed that the assigned British representative to supervise the transfer of your fund from the Reserve Bank is the person of: (BRITISH DIPLOMAT MR COLLINS JOE). He will supervise the transfer and he will call you on phone as soon as he gets to reserve bank of India (R.B.I) on the date of transfer.
The entire staffs of the reserve bank of India wishes you a big congrats as your email address have brought to you this expected luck!
We do respond to those who sent their details to only this email: [email protected]
CONTACT TRANSFER DEPARTMENT
FOR MORE DETAILS, VISIT THE LINK BELOW
http://www.financialexpress.com/news/find-whereabouts-of-unclaimed-deposit-holders-rbi-tells-banks/909041
View the image of one the claiming beneficiary with his transfer certificate along with his family.