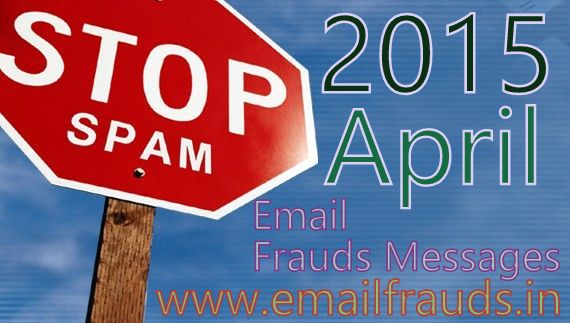 Dearest One
My name is Mr phlippe Malunga.22 year old boy from Ripublic of Sierra
Leone I am contacting you to assist me in the transfer and nvestment
of the Sum of $7.3 million dollars and 120 kg of gold dust which I
inherited from my late father.Please get back to me for details. I
will direct you immediately.My best regards to you and I look forward
to hear from you ASAP.
Yours sincerely
Mr Philippe Malunga.
from:

Dr Philippe Malunga

<[email protected]>

to:

bcc:

[email protected]


date:

Thu, Apr 16, 2015 at 8:59 PM

subject:

From Mr Philippe Malunga.

mailed-by:

gmail.com

signed-by:

gmail.com