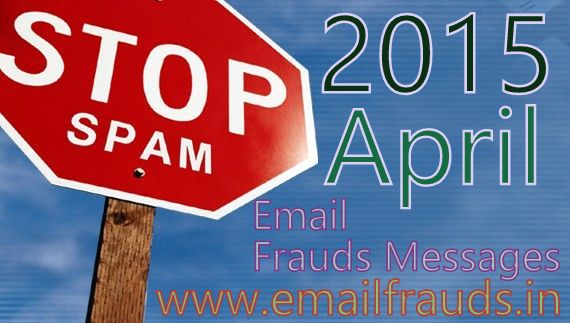 Dear Friend,
This is CAPTAIN SHIMAN JONES, a captain in charge and responsible for
the shipment of unrefined crude oil for KOSMOS ENERGY EXPLORATION
COMPANY one of the registered oil & gas exploration company. I need
your collaboration to investing in your country some funds generated
from the sale of unrefined crude oil and Gold. Can you assist me and
two other captains to "RECEIVING AND RE -PROFILING" some huge sums of
funds raised from sale of crude oil and Gold? Get back to me for more
details. The funds are readily available for investment in good
project which will be suggested and handled by you.
On the other hand, my direct family have a large quantity of Gold dust
and bars for sale to a direct buyer. On a mutual understanding, the
family will agree with you as the sole middle man for the sale of the
gold dust and bars.
Waiting for your response. Contact me through this email address (
[email protected] )
Thanks for your cooperation and understanding
CAPTAIN SHIPMAN JONES
KOSMOS ENERGY EXPLORATION COMPANY
OFFSHORE SHIPPING TANK CAPTAIN