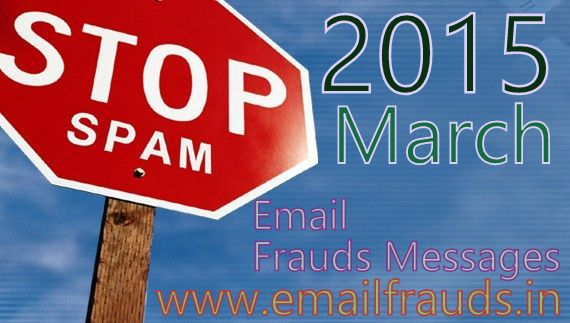 Dear Your/Fund,
RE: IRREVOCABLE RELEASE OF YOUR PAYMENT FUND,
You are being legally contacted regarding the release of your long awaited Irrevocable Re-compensation Payment fund delayed by corrupt officials of the Bank who are trying to divert your money into their private accounts. After a detailed review of your file, the sum value of US$850,000.00 EIGHT HUNDRED AND FIFTY THOUSAND UNITED STATES DOLLARS has been approved and credited it in your favour through international Bank ATM Fund which you can withdraw in any ATM cash point machine worldwide.
You are therefore advised to call Willy James (Mr) with the bellow Telephone: +226 7493 0179 to verify this from him and also contact (Mr) Willy James the Director of the Administrative Audit Unit with the bellowing
information.
Willy James (Mr)
E-mail:( [email protected] )
Telephone: +226 7493 0179
Note that, you should furnished Willy James (Mr) with your correct contact
information to avoid wrong shipment.
(1) Your Full Name:
(2) Your Country & mailing Address:
(3) Phone, Fax and Mobile Number:
(4) Your occupation &
(5) A copy of your international passport or national id:
Yours
Best regard.
Dr.DonnaTimothy.