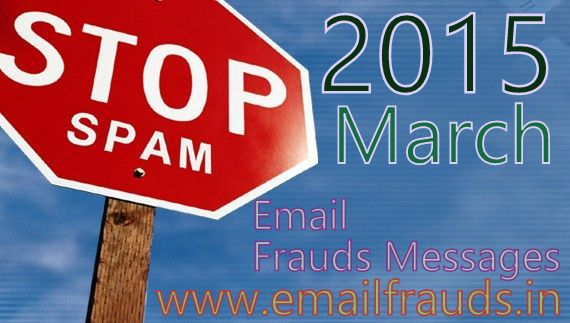 We happily announce to you the draw of FreeLotto® online Sweepstakes International program held this year 2015.
You have won 10,000,000 in cash and prize (10 Million USD ) from FreeLotto® online Sweepstakes draw 2015.
Your Email Identity was one of the selected email all over the world in the lottery draw and it comes out one of the lucky winning number. You are to contact claims Officer via email below for claims procedures.
Mr Joseph Carl
Email: [email protected]
Congratulations!! Once again.
Yours in service,
[Publicity Secretary]
Sender's Details :
from:

Free Lotto

<[email protected]>

reply-to:

[email protected]


to:

date:

Sun, Mar 22, 2015 at 6:19 PM

subject:

Re: FreeLottoBŽLottery……

mailed-by:

studioinfinity.com.br

signed-by:

studioinfinity.com.br