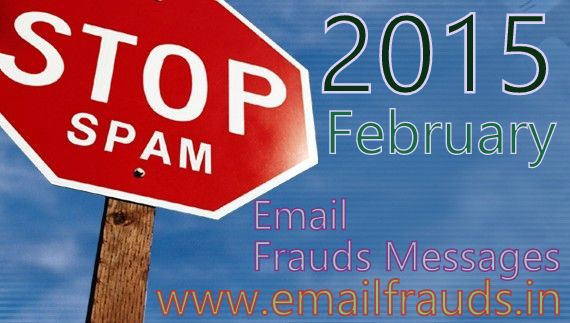 Visa USA Inc.®
2000 Purchase Street
Purchase, NY 10577
USA.
Dear Lucky Winner!
Congratulations, we humbly wish to inform you that you have awarded prize of Two Million United States Dollars ($2,000,000.00) for the yearly lottery promotion which was organized and sponsored by Visa USA Inc. and Microsoft International for the introduction of the new visa credit cards gold covers.
The Visa USA Incorporated and Microsoft! team arrange and gather all the e-mail addresses of people that are active on-line, among the billion that subscribed to all email addresses and others, we only select Nine (9) candidates per annually as our winners through E-mail Balloting System (EBS) without the candidate been applying. This visa USA Inc. – credit cards lottery was aimed to help families and communities with the current global crisis and also aimed to help reduce poverty in the global world.
This visa USA lottery prize must be claimed not later than fifteen (15) working days from date of draw notification after the draw date in which prize has won. Stay Connected, any prize not claimed within this period (15 days) will be forfeited.
Contact Person: ——– Mr. Donald Thompson (Administrator)
Toll-Free Number: —————- 1-800-200-3515
Kindly fill the below form and contact your claims administrator via e-mail /phone for the 48hours delivery of your winners certificate and your Co-Branded visa credit cards gold cover of Two Million United States Dollars ($2,000,000.00). Find out more, you are therefore advised to send the following information to the above email address to facilitate and process your winning prize payment with the appointed paying bank.
Ticket No #: 51345810
Lucky No#: 233239474922
Reference No#: D7627270008VCL
Registration No#: NL810254207B01
We collect personal information to process your claim, please follow our guidelines outlined at the body of this message.
Send your Identification numbers/your personal information immediately to our processing office.
Full Names: ___________________________________________
Contact Address: ______________________________________
Cell Phone: ___________________________________________
Country of Residence: __________________________________
Quote your complete names, winning amount and your direct cell/home phone number so that they can honor your request.
All winners shall be paid in accordance with his/her settlement center, now take the next step and claim your prize and say thanks to Visa USA Incorporated. *This offer is only available for you this season, a valid ATM Visa card would be sending to you through our paying bank, you will automatically be paid at instant moment before the end of the 15days period. Contact your claims administrator at:
[email protected]
Make Yourself at Home. make the Visa USA Inc. – credit cards your go, power to you.
Copyright © 1994 – 2015 Visa USA Incorporated – Credit Cards. All rights reserved. Terms of Service – Guidelines
Sender's Details :
from:

Visa USA Inc.

<[email protected]>

reply-to:

"Visa USA Inc." <[email protected]>


to:

date:

Mon, Feb 9, 2015 at 1:05 PM

subject:

CONGRATULATIONS! YOU HAVE AWARDED PRIZE OF $2,000,000.00

mailed-by:

yahoo.com

signed-by:

yahoo.com