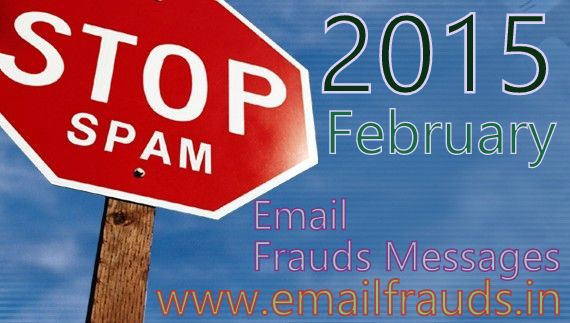 Salam Alaikum,
May Allah be with you.
Established in 1976, the Abu Dhabi Investment Authority (ADIA) is a globally diversified investment institution that is wholly owned by the Government of Abu Dhabi. ADIA manages a substantial global investment portfolio, which is highly diversified across more than two-dozen asset classes and sub-categories, including quoted equities, fixed income, real estate, private equity, alternatives and infrastructure. ADIA's investment strategy involves looking beyond individual economic cycles and focusing on strategies aimed at capturing secular trends and outperforming the market over the long term.ADIA Investment opportunities at Abu Dhabi range from investment affiliated with the industries, such as direct investment in tourism, aviation, real estate, business investment, industrialization and marine based projects also other lucrative projects.
ADIA is providing middle and back office outsourcing of fund administration services representing over $70 billion (Seventy Billion United States Dollars) in committed capital for various investment opportunities at the Abu Dhabi, UAE and we wish to re-invest this fund by putting it into the management of private businessmen and corporations with good business ideas that can generate at-least reasonable ROI over maximum of 8 years duration.
ADIA is giving financial support such as acting as a lender and the loan will be disbursed on a clear loan of 2.5% interest rate annually .
We focus on seed capital, early-stage, start-up ventures, existing LLC, private companies, infrastructural projects and total completion and expansion of investment projects with immediate funding.
We have extensive corporate and private business investments at Abu Dhabi Investment Authority (ADIA).
We are privately looking for fiduciary agents whom can work with us, so as to bring project(s) that requires finance/loan to ADIA, as Adia is willing to give you 1.5% commission on return of total loan interest annually withing loan contract duration if we finalize any deal/partnership with any client which has been brought to us.
Contact me directly if you have a lucrative project and also for further details at email: [email protected]
Regards,
Sheikh Hamed Bin Zayed Al Nehayan
(MANAGING DIRECTOR)
from:

Abu Dhabi Investment Authority

<[email protected]>

to:

"javedkhan2009jave[email protected]" <[email protected]>,
"[email protected]" <[email protected]>,
"[email protected]" <[email protected]>,
"jawad[email protected]" <[email protected]>,
"[email protected]" <[email protected]>,
"saleste[email protected]" <[email protected]>,
"md_al[email protected]" <[email protected]>,
"[email protected]" <[email protected]>,
"[email protected]" <[email protected]>,
"[email protected]" <[email protected]>,
"…" <[email protected]>,
"[email protected]" <[email protected]>,
"[email protected]" <[email protected]>,
"." <[email protected]>,
"[email protected]" <[email protected]>,
"[email protected]" <[email protected]>,
"[email protected]" <[email protected]>,
"[email protected]" <[email protected]>,
"drmanojpr[email protected]" <[email protected]>,
"[email protected]" <[email protected]>,
"allenha[email protected]" <[email protected]>,
"[email protected]" <[email protected]>,
"[email protected]" <[email protected]>,
"[email protected]" <[email protected]>,
"[email protected]" <[email protected]>,
"." <[email protected]>,
"[email protected]" <[email protected]>,
"[email protected]" <[email protected]>,
"[email protected]" <[email protected]>,
"perfectmoneyadder20[email protected]" <[email protected]>,
"[email protected]" <[email protected]>,
"[email protected]" <[email protected]>,
"[email protected]" <[email protected]>,
"[email protected]" <[email protected]>,
"[email protected]" <[email protected]>,
"[email protected]" <[email protected]>,
"[email protected]" <[email protected]>,
"[email protected]" <[email protected]>,
"[email protected]" <[email protected]>,
"c[email protected]" <[email protected]>,
"solan[email protected]" <[email protected]>,
"[email protected]" <[email protected]>,
"[email protected]" <[email protected]>,
"[email protected]" <[email protected]>,
"[email protected]" <[email protected]>,
"[email protected]" <[email protected]>,
"[email protected]" <[email protected]>,
"[email protected]" <[email protected]>,
"m[email protected]" <[email protected]>,
"[email protected]" <[email protected]>,
"[email protected]" <[email protected]>,
"[email protected]" <[email protected]>,
"[email protected]" <[email protected]>,
"[email protected]" <[email protected]>,
"[email protected]" <[email protected]>,
"[email protected]" <[email protected]>,
"[email protected]" <[email protected]>,
"[email protected]" <[email protected]>,
"[email protected]" <[email protected]>,
"[email protected]" <[email protected]>,
"[email protected]" <[email protected]>,
"projectsbhu[email protected]" <[email protected]>,
"[email protected]" <[email protected]>,
"b[email protected]" <[email protected]>,
"n[email protected]" <[email protected]>,
"bliss[email protected]" <[email protected]>,
"m[email protected]" <[email protected]>,
"[email protected]" <[email protected]>,
"[email protected]" <[email protected]>,
"[email protected]" <[email protected]>,
"ingri[email protected]" <[email protected]>,
"catherine[email protected]" <[email protected]>,
"[email protected]" <[email protected]>,
"almeda_ll[email protected]" <[email protected]>,
"[email protected]" <[email protected]>,
"jef[email protected]" <[email protected]>,
"earth[email protected]" <[email protected]>,
"[email protected]" <[email protected]>,
"[email protected]" <[email protected]>,
"[email protected]" <[email protected]>,
"sol.c[email protected]" <[email protected]>,
"joe[email protected]" <[email protected]>,
"oma[email protected]" <[email protected]>,
"l[email protected]" <[email protected]>,
"chris[email protected]" <[email protected]>,
"[email protected]" <[email protected]>,
"[email protected]" <[email protected]>,
"[email protected]" <[email protected]>,
"[email protected]" <[email protected]>,
"g[email protected]" <[email protected]>,
"[email protected]" <[email protected]>,
"k[email protected]" <[email protected]>,
"c[email protected]" <[email protected]>,
"j[email protected]" <[email protected]>,
"[email protected]" <[email protected]>,
"[email protected]" <[email protected]>


date:

Tue, Feb 24, 2015 at 8:40 PM

subject:

ADIA Loan Programe 2015.

mailed-by:

hotmail.com