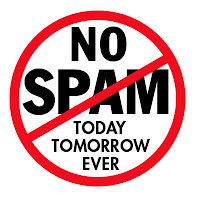 Dear ,
Greetings from Syrian Arab Republic,
Kindly accept my apology for sending unsolicited mail to you.
Although we have never met before but I have every reason to believe that you are a highly respected personality, considering the fact that I sourced your profile from a human resource profile database on your country from the internet.
Though, I do not know to what extent you are familiar with events and fragile political situation in Syria but it has formed consistent headlines in the CNN and BBC news bulletins and many international
newspapers.
I am Abdul Aziz, Investment officer, representing my boss and his colleagues. Due to the war crisis, the political situation in our country at the moment is very fragile and because of this and so many other internal problems we are  facing that nobody knows what will happen tomorrow, we would like to appoint you as our business partner to assist in securing and managing some of our funds for the purpose of investments in your country on our behalf.
If our offer is acceptable to you, just rest assured you stand to benefit heavily from us at no risk to you. I cannot go into much details at the moment until I hear from you.
Please contact me by email at [email protected]  for further details.
Looking forward to hearing from you.
Sincerely,
Abdul Aziz.
Email: [email protected]
For the purpose of verification, check below websites.
http://www.bbc.com/news/world-middle-east-24900116
http://www.businessinsider.com/the-syrian-civil-war-is-on-the-verge-of-getting-even-worse-2014-9
Sender's Details :