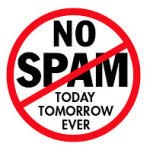 Tu amigo ~~~~~ ONE Of The GREATEST CONSPIRACY Of Mankind EXPOSED… ~~~~~~~, pensó que estarias interesado en Switch SMC8748ML3 48 Puertos 10/100/1000 de RCMPHONES.COM.
———–
Dear Friends,
GREETINGS!!!
Discover A Powerful Shocking Secret. The
Invention of the Century.
The first energy generator thats violates
all law of physics and humiliates top scientists
even after 84 years..
Big Energys secret nightmare, And ONE Of The
GREATEST CONSPIRACY Of Mankind…is finally
out in the open…
It's time to make a stand, check out this:
ptiturl.com/?id=6dfc63
This white coat didn't keep invention for
himself… instead, he decided to blow the
whistle, so that anyone can benefit from it!
The MOST Important Blueprint "Vanished"
But now, "EXPOSED"…
HURRY Is A MUST!!!
Best Regards..
Andrew Pelaez
Electrical Engr, Free Energy Avocate