EMPLOYMENT NOTICE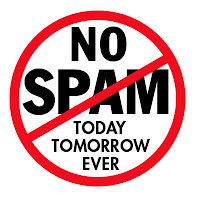 The Employment office of HYDRO-QUEBEC ENERGY COMPANY CANADA has approved the employment of qualified interested applicants into the following vacant positions available to enhance quality service delivery in our operational base in CANADA.
Qualified Medical Doctors, Service Technicians, Facility Maintenance, Mechanical Engineers, Technical Design Engineers, Welding and fabrication Experts, Petroleum Product sales Marketers, Administrative executives, Geology project managers, Accountants, Environmental Experts, Office assistants, Civil Engineers, Plant Startup, Machine Operators, Construction and Installation experts.
EMPLOYMENT ENTITLEMENTS AND BENEFITS:
=Net Monthly salary after Tax: 7,200 UNITED STATES DOLLARS and above pending on work experience and field of specialization.
=Life Insurance
=Paid Vacation benefit
=Regular training and promotion
=Study Scholarship to one child of each Employee
=Medical care and accommodation for full time employees
=Pension and Gratuity
JOB OFFER STATUS:
We offer full-time and part-time
Full-time for Staffs and part-time for Casual workers.
Interested Applicants are to submit their Educational Qualification Certificates and Resume CV through the email address below for Verification and Job consideration.
Email: [email protected]
Canada Employment office inquiry
Tel: +14074426125
Email: [email protected]
www.hydroquebec.com
Sender's Details ;