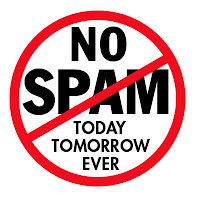 NOKIA CHAMPIONS LEAGUE TWENTY20&
INDIA GOVT.APPROVED,
PRESENT 2013 NOKIA CHAMPIONS CUP.
REGIONAL CLAIMS VERIFICATION OFFICE
BARCLAY'S BANK LONDON.
Dear Client:
FUND NOTIFICATION MAIL:
YOUR EMAIL HAS AWARDED THE SUM OF $1,000,000.00USA GOVT APPROVED.
This FUND is proudly sponsored by the NOKIA CHAMPIONS LEAGUE TWENTY20 International Cricket Council & British Government in collaboration to help improve the present standard of cricket game,as we celebrates our WORLD CUP WINNING Cricket Game,which is the first professional venture in the form of Twenty20 League put forth by the Board of Control for Cricket in India (BCCI).
Your Email has FUND of ($1,000.000.00USA) through an all India register email company website fan of cricket Random Selection of Wide networks service from your country.Consequently,you have been approved for a total payout of your fund money.
Your Email emerged alongside with 099 others around the globe, as the category of winners in this Annual
Draw.Your winning numbile is (AUI400/856/AS87) and ballot number is (BN: 6220/00657/AUZ-F).
For security reasons, we advised that you keep your winning information confidential until you claim your prize money. This is part of our precautionary measure to avoid double claiming and unwarranted abuse of this program.Please be warned! Dial(*514*772#)for cricket updates in your email.
You are hereby advice to contact they Barclay's Bank London via e-mail for your payment:Fill up the form and send its to our Barclay Bank Section Email Box Below:::.
Barclay's Bank plc.Registered in England.
Registered No:1026167
Registered Office:166 Heather Old,
Newton New bury Berkshire,RG209BG UK
([email protected])
BELLOW IS THE CLAIM OFFICE CONTACT DETAILS:
Please contact our verification department for proper verification and payment, provide them with the following information as indicated below:
1. Name:——————————-
2. Address:—————————-
3. Country:—————————-
4. Mobile Phone No:——————-
5. Home Phone No:——————-
6. Occupation:————————-
7.Sex:——————————–
8. Age: ——————————–
9. pin/zip code:_ _ _ _ _ _ _ _ _ _ _ _
Congratulations once more… PAYMENT OPTION(choose one)
1:Bank Telegraphic Wire Transfer1
2:Diplomatic System of Payment
1,[Bank Telegraphic Wire Transfer], Provide your Banking details below;
Bank Name:………………………………… A/C Name:…………………………………
A/C Number…………………………………..Swift Code:………………………………..
Branch……………………………………..
2,For option 1. [Diplomatic System of Payment], Provide your full home/office address below;
Receiver Name…………………………………….. Address……………………………………………
Postal Code…………………………………………. City……………………………………………………. State/Province……………………………………… Country………………………………………………
I wish as the beneficiary, to claim and instruct that the above mentioned fund be handed over to me at the earliest through my payment. I hope my application will be favorable granted by your good office.
Thanks for your anticipated co-operation.
(Your Full Name)
——————————————————————————————————–
We are still processing your certificate of award and it shall be sent to you when we are done. Do not hesitate to get in touch with me if you have any difficulties in understanding the process as I will always be here to help you.
MR WILLIAM JACOB
AWARD MANAGER
+447010084809
CONTACT EMAIL
([email protected])