FACEBOOK ONLINE INTERNATIONAL LOTTERY
FROM: THE DESK OF THE PRESIDENT.
INTERNATIONAL PROMOTIONS/PRIZE AWARD.
CATEGORY: 2ND
CONGRATULATIONS FROM FACEBOOK!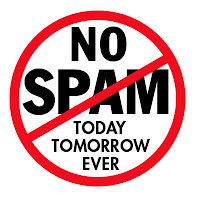 We are pleased to inform you of the result of the just concluded annual Final draws held on the (5TH OF FEBRUARY 2014) for this NEW YEAR by Facebook group in cash Promotion to encourage the usage of Facebook users worldwide, your Name was among the 50 Lucky winners who won $600,000:00USD (Six Hundred Thousand United State Dollars) each on the Facebook group promotion Award Attached to ticket number (5647600545189) and Ref No (2551256002/244) Serial Number (55643451907).
The online draws was Conducted by a random selection of emails, you were picked by an Advanced automated random computer search from the Facebook in order To claim your $600,000:00 USD the lottery program which is a new innovation by Facebook is aimed at saying A BIG THANK YOU to all our users for making Facebook their number one means to connect, communicate, relate and hook up with their families and friends over the years.
This is part of our security protocol to avoid double claiming and unwarranted abuse of this program by some participants and Scam artists All participants selected through a computer ballot system drawn from over 20,000 companies' and 30,000,000 individuals' email addresses and names from all over the world. This promotional program takes place every three years. You have to be Rest assured that this is Real and Legitimate and there are Some Scam artists around…Thanks to the FBI…216 of them have been arrested… The software corporation to encourage some few individuals with website and email addresses promoted this lottery.
Your name was selected in a raffle that was made previously so we need your fast response so that we can proceed with the delivery of your fund.
You are required to contact our dispatch dept via email ( [email protected] ) signifying your interest by providing your most confidential, telephone numbers for quick communication also your country and home address.
To avoid unnecessary delays and complications please remember to quote your reference and batch numbers in all correspondences. Furthermore, if there is any change in email address please contact us on time
Note: Do not reply to these Face Book Account for security purpose reply to the payment department in charge and if you are not interested please do not bother to reply.
CONGRATULATIONS ONCE AGAIN FROM FACEBOOK!
Regards,
John Cole
Promo Coordinator.
Sender's Address :
| | |
| --- | --- |
| from: |  John Cole [email protected] |
| reply-to: |  [email protected] |
| to: | |
| date: |  Thu, Feb 6, 2014 at 12:21 AM |
| subject: |  CONGRATULATIONS FROM FACEBOOK! |
| mailed-by: |  web201.hostingaccountsetup.com |