Dear friend,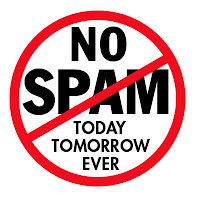 Your immediate reply needed please.
My name is Capt Mohamed Rourou from the Republic of South Sudan. I am
presently in China, I have a confidential transaction worth of 25
Million U.S Dollars to discuss with you. Kindly let me know if you are
interested so that i can email you some more details about what i
really need you to do for me and for us to organized how and where to
meet for a better discussion. Please send your reply only through my
private email address at: ( [email protected] )
Thanks.
I await your prompt response please.
Regards,
Capt. Mohamed Rourou.
E-mail,(mohamedrourou@terra.com)
Tel: +86 137 6064 9566
Sender's Address :
| | |
| --- | --- |
| from: |  CAPT MOHAMED ROUROU [email protected] |
| reply-to: |  [email protected] |
| to: | |
| bcc: | |
| date: |  Thu, Feb 20, 2014 at 7:48 PM |
| subject: |  ATTENTION ! ATTENTION !! ATTENTION !!! |
| mailed-by: |  gmail.com |
| signed-by: |  gmail.com |