EMPLOYMENT IN SAVANNA ENERGY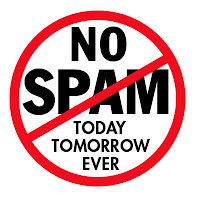 Savanna Energy Services Corp.
Suite 800, 311-6th Avenue SW Calgary, AB T2P 3H2
http://www.savannaenergy.com/
EMPLOYMENT IN SAVANNA ENERGY SERVICES CORP HEAD OFFICE CANADA
VACANT POSITIONS: Qualified Medical Doctors, Service Technicians, Facility Maintenance, Mechanical Engineers, Technical Design Engineers, Welding and fabrication Experts, Petroleum Product sales Marketers, Administrative executives, Geology project managers, Accountants, Environmental Experts, Office assistants, Civil Engineers, Plant Startup, Machine Operators, Construction and Installation experts.

ENTITLEMENTS AND BENEFITS: Net Monthly salary after Tax: $8,700:000 USD. Life Insurance, Paid Vacation benefit, Regular training and promotion, Study Scholarship to one child of each Employee, Medical care and accommodation for full time employees, Pension and Gratuity.
OFFER STATUS: We offer-full time and part-time, Full-time for Staffs and part- time for Casual workers.
Serious Applicants are to submit their Educational Qualification Certificates and Resume CV. Do not apply if you do not have Educational certificates and International passport via email: [email protected]
Regards,
Mr. Williams Brown
Tel: + 14074426125
Canada Office Human Resource Department
Sender's Details :
from: [email protected]: [email protected]
to: Recipients <[email protected]>
date: Sat, Jan 4, 2014 at 11:02 AMsubject: EMPLOYMENT IN SAVANNA ENERGY