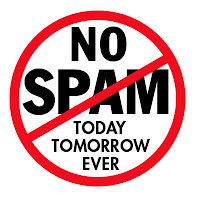 Dearest Beloved,
I am Mrs. Susan Gregory from Mexico who worked with Embassy here in London
for Eighteen good years before I retired as a result of my sickness. I and my
husband were married for 22 years without a child but unfortunately he died
after a brief illness in 2011 that lasted for only four days.
But since my husband died I decided not to marry any man again till now, but
recently my doctor told me that I would not last for next two months due to my sickness. The bible made us to understand that blessed is the hand that gives.
I took this decision because I don't have any child that will inherit this
money and my husband relatives are not Christians and I don't want my efforts
to be used by unbelievers. I don't want a situation where this money will be
used in an ungodly way.
I have decided to donate the fund through you for the good work of the lord,
and to help the motherless, less privileged and also for the assistance of
the widows all over the world. I know that I am going to be in the bosom of the Lord, I don't need any telephone communication in this regard because I am 57
years old now and my husband's relatives are sometimes around me always.
Idon't want them to know about this development because they are not
Christians.
Please note that, this fund is deposited with a reputable bank. I need you to
use the funds to help the poor, I know this is hard, and it take a very strong heart to get this done. But you should keep this saying in your heart.
Please assure me that you will act accordingly as I stated herein. Hoping to
receive your reply only on this Email: ([email protected]) and remain
blessed in the Lord