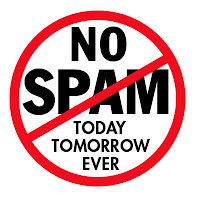 BRITISH COLUMBIA LOTTERY BC-49,
1415 Vancouver Street, Victoria,
British Columbia. V8V 3W4, Canada
WINNER'S NOTIFICATION
We happily announce to you the draw of the Special Global 2014 New year Promotional program held Januay 1st 2014 by BRITISH COLUMBIA LOTTERY in Canada and United Kingdom respectively. Your email address attached to Ticket Number 209348989 with Batch No: 56456/BCL/042/2013 drew Winning No: 06 08 18 31 32 39 01, was Awarded the sum of Nine Hundred And Fifty Thousand Great British Pounds (£950,000.00 GBP).
To confirm your winnings visit (http://www.canada.com/life/lotteries/lottery_results.html)
Winning No: 16 25 29 30 39 43
Bonus No: 10
All participants in this lottery program was selected randomly through a computer ballot system drawn from over 20,000 companies and 30,000,000 individual email addresses from all search engines and websites, So your email is your online automatic ticket that qualified you for this draw, no tickets were sold. You have therefore been approved to claim a total sum of Nine Hundred And Fifty Thousand Great British Pounds (£950,000.00 GBP = $1,535,000.00 US Dollar). This promotional program takes place every year, and it is promoted and sponsored by BRITISH COLUMBIA LOTTERY and eminent personalities like the Emir of Qatar, Prime Minister of Kuwait, Williams Bill Gates Of Microsoft Inc and other corporate organizations. All email address winner was announce LIVE in CNN and BBC news.
For security purpose and clarity, we advise that you keep your winning information confidential until your claims have been processed and your money remitted to you. This is part of our security protocol to avoid double claims and unwarranted abuse of this program by some participants. Please note, in order to avoid unnecessary delay and complications remember to quote your ticket number and serial number in all correspondence.
To claim your prize.
Contact the Winners Funds Transfer Unit of HSBC Bank Plc Via Email to help transfer your prize.
Bank Name: HSBC Bank Plc
Contact Name: Anderson Williams.
Email: [email protected]
Address: 8 Canada Square,
Canary Wharf, London, E14 5HQ.
United Kingdom.
Tel: +(44)705-386-4387
You are therefore advised to send them the following information for further instructions on how to receive your winnings.
FILL PAYMENT PROCESSING FORM;
FULL NAME:
ADDRESS:
CITY:
STATE:
ZIP:
COUNTRY:
AGE/SEX:
OCCUPATION:
TELEPHONE NUMBER:
MARITAL STATUS:
TOTAL AMOUNT WON:
YOUR WINNING NUMBERS:
DATE OF NOTICE:
Do adhere to the directives of HSBC Bank Plc and remember to send us a notification email as soon as your prize money is remitted to you.
Congratulation!!
Sincerely yours,
Dr. (Mrs.) Susan James.
BC-49 Lottery Fiduciary Agent.