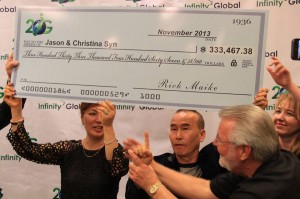 Did you ever wish you were in the right place at the right time?
Like when Facebook or Google launched?
Well, now you are!
My team has broken all MLM industry earnings records!
Just look at the attached commission checks – Yes, that is just for the month of November!
Click here and I'll show you the secret …