TOYOTA AUTOMOBILES COMPANY PROMOTION 2014.
Curzon Square, 25 Park Lane,London,W1K 1RA,United Kingdom
Switchboard: 020 7290 8500,www.toyota.co.uk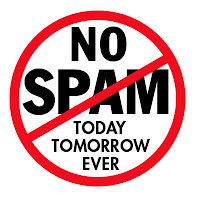 Dear Lucky Winner,
This is to inform you that your Email address have won a prize money of £500,000.00 (Five Hundred Thousand Pounds) And 1 Hp Laptop  for the Yearly Toyota Lottery promotion held on December 26th 2013, In London United Kingdom which is organized by Toyota in conjunction with Chevron Texaco Oil and Gas Company, "Your Email Address" were selected through a computer ballot system drawn from Nine hundred thousand email from Canada, Australia, United States, Asia, Europe, Middle East, Africa and Oceanic as part of our international promotions program which is conducted annually, we have only selected 5 people as our winners, through electronic ballot System without the winner applying, The prize must be claimed by the email owner ONLY, not less than 3 weeks from the day of notification.
These are your identification numbers:
Ticket Number: 011425896/2013
Serial Number: 3872/506
Lucky Numbers:7/4/88/28/01/40
Send your complete personal information with your Award Ticket and Serial no. to us via Email 🙁 [email protected]) to enable us process your claim.
1. Full name: ………………..
2. Country: ………………….
3. Contact Address: …………
4. Valid Mobile Number: ………..
5. Marital Status: ……………
6. Occupation: ……………….
7. Sex: ……………………….
8. Age: ………………………..
9. Winning Email ID: ………………………
10. Means of identification e.g. (Copy of International Passport, Drivers License, Pan Card, or Student ID etc).
Director of Operations:
DR.DAVID NORRIS.
Foreign Service Manager
TOYOTA Lottery (Pty) Ltd.
EMAIL: [email protected]
TELE: +44-70-10071791
Website: www.toyota.com
Please do not reply if you are NOT the owner of this email address. Congratulations ONCE MORE
Sincerely Yours,
Toyota Management