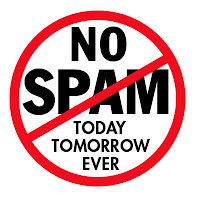 Looking For a Job?
Access the largest selection of top jobs in your industry online now!
Make sure your CV is uploaded and…
Apply to 1000's of fresh top jobs.
Be found by top employers in the region.
Receive jobs relevant to you by email.
Learn about the job market.
100% FREE – all the time.
Sender's Details :
| | |
| --- | --- |
| from: |  Rahul <[email protected]> |
| to: |  or email me at [email protected] |
| date: |  Wed, Dec 18, 2013 at 11:37 AM |
| subject: |  Get Your Profile Shortlisted |
| mailed-by: |  websolnetwork.com |