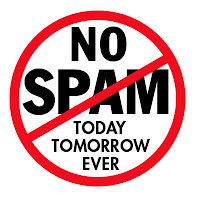 Phree traffic. That's what everyone wants right?
But is it possible, even for the average Joe?
Sure it is, but like I said the other day most people are going about it the wrong way.
So when I say organic traffic is dead, that means it is for most people.
But it's NOT dead for companies like TechChrunch.
Shoot, look at what the founder Michael Arrington says…
"Neil has advised TechCrunch for more than two years and been an important part of the growth of the TechCrunch Network by helping us implement SEO best practices. Search engines have grown to be responsible for 1/3 of all TechCrunch traffic, so Neil's ongoing support is critical to our business."
I want you to notice two thing about what Michael said…
First, SEO is only 1/3 of their traffic. What does that tell you?
It shows they do exactly what I said yesterday and they get traffic from multiple sources.
Second, notice how he mentioned "Best practices"?
THAT is the real secret to getting phree organic traffic, PERIOD.
BUT, how can YOU do this in your business?
Well, let me tell you how NOT to…
If you keep buying "Secrets" from "underground marketing hacks", you're screwed at the start like most people.
There's no such things as "Loopholes" and "Blackhat" traffic flooding to your site.
This is about REAL business for REAL people. Doesn't matter if you're as big as TechCrunch or if you're working from the basement in your mom's house.
Best practices are the ONLY way you'll ever get organic traffic that gets muney.
Actually, there is one other part I haven't mentioned yet that will make or break you. But I've saved that for a future lesson.
For now, 
click here
 if you want the same traffic tactics TechCrunch uses and put them to work for you.
Till next time,
Neil