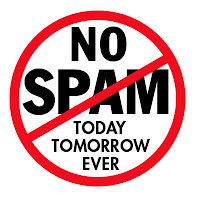 Take a look at our new site first
http://karatbars.yolasite.com/explorefreedom
If you can find only two…
then you have found
THE LIFETIME OPPORTUNITY!
Can you do the following?
1) Join Karatbars Free!!!
DO THIS NOW TIMING IS VIRAL
2) Understand the concept and
get information about the best
product and stable company!!!
3) Make an one time spend to be
and affiliate (only $130)
4) Exchange $65 a week
(for just 4 weeks)
to the HIGHEST QUALITY GOLD!
(This means that you are not spending
your money BUT you are saving in
the most stable product and currency!!)
THIS IS NOT REQUIRED IT'S JUST UP TO YOU
5) In 2 Weeks time find two people to
follow again the above steps
THAT'S IT!!!
If you can do the above simple steps
and everyone is commited to do the same
then you found a lifetime opportunity
to earn more than $4000 a week and
get FREE GOLD FOR LIFE!!!
HOWEVER YOU ARE PAID IN CASH
WITH KARATBARS MASTERCARD
This is a WIN WIN WIN for all.
FREE TO JOIN!
ONE TIME SAVING!
EARN BIG MONEY FOR EVER,
DOWN TO ALL LEVELS OF YOUR DOWNLINE!!!
WHEN MONEY MOVES
COMMISSIONS ARE PAID
To find out more everyday
you can attend and get
your prospects to a live webinar!
Almost everyday at 12PM And 9PM
Eastern Time USA.
What is your time for the next webinar?
http://myhelpinghandup.com/kb/explorefreedom
However if you never had the time
to watch a Live Webinar you have to
watch a recorded version the sooner
possible!
Have an awesome day,
http://realmarketing4.blogspot.com/
http://charis.kbgoldintro.com/
http://myhelpinghandup.com/kb/explorefreedom
charis charilaou
Skype name:haris.harilaou
Sender's Details :
from: charis charilaou <[email protected]>
to:
bcc:
date: Sun, Dec 22, 2013 at 2:12 AM
subject: LIFETIME OPPORTUNITY….
mailed-by: gmail.com
signed-by: gmail.com