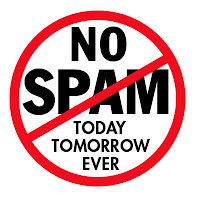 Indians Earn Rs.10,000/month via part time jobs.
Earn Rs.10,000 – 15,000/- per month from home. No marketing / No MLM.
We are offering a rare Job opportunity where you can earn working from
home using your computer and the Internet part-time or full-time.
Qualifications required are Typing on the Computer only.
You can even work from a Cyber Cafe or your office PC, if so required.
These part time jobs require working for only 1-2 hours/day to
easily fetch you Rs. 10-15,000 per month.
Dedicated workers make much more as the earning potential is unlimited.
No previous experience is required, full training provided. Anyone can apply.
Please Visit at : http://onnetjob.yolasite.com/
Cheers! all of You Have a Good Day
If You Not Like this Opportunity, So Please Share this to all Your Friends.