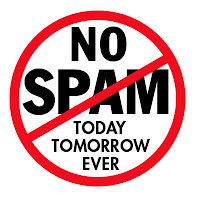 Get the Legal Help You Need to Immigrate to Canada as a Skilled Worker  
Take Advantage of Your Risk-Free Legal Assessment for New, Preferred Canadian Immigration Criteria Beginning December 8, 2013
Increase your chances of successfully immigrating to Canada as a skilled worker under the new guidelines with legal representation from Abrams & Kolchak, a firm with over 30 years of combined legal experience and a near 100% Canadian immigration success rate.
Find Out If You Are A Preferred Canadian Skilled Worker
Skilled workers with these qualifications will be given preference for immigration into Canada (this list is not exhaustive)
18-35 Years of Age
1Years or More of Skilled Work Experience
Start Your Skilled Worker's Free Assessment Today!
Send Your Updated CV
International Passport.
Certificate Of Health Insurance
To This Email ID: [email protected]
Jeffrey Abrams will personally
handle your assessment to determine if you're eligible for immigration and get back to you in 4 business day.
If the assessment is favorable, you will receive a detailed breakdown of the fees and services should you wish to become a client.

2013 General Occupations (Demand) List
Don't miss out on your window opportunity to immigrate to Canada and start a successful career. After your free assessment, you can start the process of immigrating to Canada as a skilled worker in one of these job categories: Engineering Managers
Financial and Investment Analysts
Geoscientists and Oceanographers
Civil Engineers
Mechanical Engineers
Chemical Engineers
Mining Engineers
Geological Engineers
Petroleum Engineers
Aerospace Engineers
Computer Engineers (except software engineers/designers)
Land Surveyors
Computer Programmers and Interactive Media Developers
Industrial Instrument Technicians and Mechanics
Inspectors in Public and Environmental Health and Occupational Health and Safety
Audiologists and Speech-Language Pathologists
Physiotherapists
Occupational Therapists
Medical Laboratory Technologists
Medical Laboratory Technicians and Pathologists' Assistants
Respiratory Therapists, Clinical perfusionists and Cardiopulmonary Technologists
Medical Radiation Technologists
Medical Sonographers
Cardiology Technicians and Electrophysiological Diagnostic Technologists, n.e.c. (not elsewhere classified)
*The jobs, the number of jobs, Apply Now.
Website: www.abramsandkrochak.com/
Email: [email protected]
Copyright © 2010 Abrams & Kolchak – Canadian Immigration Lawyers