The One Hundred and Forty Two (142) Lucky Winners in 1st Category of progressive Jackpot from our Online Game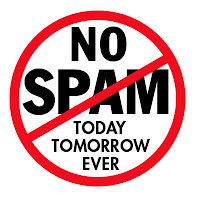 Good Day
We acknowledged the receipt of your email and wish to congratulate you on your Email success in our Scientific Mobile Internet Program held recently.
This is an online draws that was conducted by a random selection from an exclusive list of 120,000 E-mails from America,Europe and rest of the World and corporate bodies generated by an Advanced Automated Random Computer search from the internet as all E-mails were assigned to different Ticket Numbers for representation and privacy.
We are pleased to inform you that, Your E-mail was attached to:
Reference No: 09-14-18-29-39/MOP/13,
Lucky Number:13-28-41-47-36 + 1 Bonus 55
Ticket No: 81-25-26-99-61
Batch No:GH/794272/ZAR among the One Hundred and Forty Two (142) Lucky Winners in 1st Category of progressive Jackpot from our Online Game.
Your winning details has been forward to the lottery accredited law chamber to start the procedure of transferring your winning fund of (300,000:00 USD)Three Hundred Thousand Dollars to you. nominated bank account.
Contact the lottery accredited lawyer via the details below.
ATTORNEY`S CONTACTS
RAHMAN CAMPBELL & PARTNERS
Emirates Towers Offices – Level 35
Sheikh Zayed Road
Dubai,
United Arab Emirates
+971.5.279.42846
+971.5.279.42878
[email protected]
Send your full winning details as received from us for verification. He will stand in for you and execute the fund release processing on your behalf for immediate funds transfer to you round the globe and also to actualize your goal.
On Behalf of Royal Palace Online Promotions, We congratulate you in advance.
Best Regards,
Scientific Mobile Internet
Sender's Details :