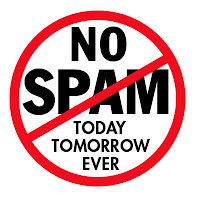 WORKERS ARE URGENTLY NEEDED IN FIVE STAR HOTEL IN LONDON,
ACCOMMODATION AND FLIGHT TICKET TO LONDON WILL BE PROVIDED,
VACANCY FOR CLEANERS,GARDENERS, STEWARDS, WAITERS, DRIVERS,
BAR ATTENDANTS, PLUMBERS,P.R. MANAGERS, I.T. PROFESSIONALS,
STORE KEEPERS, COMPUTER OPERATORS, SOFTWARE ENGINEERS, NETWORK,
ENGINEERS, FOOD AND BEVERAGE EXPERT,BACK OFFICE AND FRONT OFFICE,
EXECUTIVES, OFFICE ASSISTANTS,MEDICAL AND HEALTH OFFICERS,
BEAUTICIANS, NUTRITIONISTS,ROOM ATTENDANTS, LANGUAGE TRANSLATORS,

WATCHMEN, RECEPTIONISTS, CLERKS, TOUR GUARDS, ENGINEERS,
COOKS, ACCOUNTANTS, TECHNICIANS, WEB DESIGNERS, PROGRAMMERS.
MUST HAVE A VALID INTERNATIONAL PASSPORT, ETC. Interested? For
more details contact:
below mail id and send your resume to, SIR.
MATTHEW W.
SCHUYLER
(Chief Human Resources Officer of Hilton International Hotel).
E-mail: [email protected]
Tel: +447010046608
www.hilton.co.uk
Sender's Details :