International Lottery Award program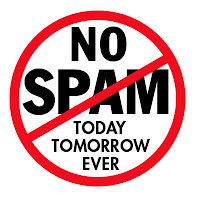 Dear Beneficiary,
This mail is to notify you that your email address was randomly selected and entered into CHEVROLET MOTORS END OF YEAR DRAWS 2013. Which was organized by International Lottery Award program held in United Kingdom, in conjunction with the British Tobacco Worldwide Promotion.
Your Email Address, was selected from Email addresses Provided by Google and Microsoft Management Team through a computer ballot system drawn from One Billion emails from Canada, Australia, United States, Asia, Europe, Middle East, Africa and Oceanic as part of our international promotion program which is conducted annually, and only selected 25 people won, through electronic ballot System without the winner applying. a substantial amount of 750,000.00 GBP (Seven Hundred and Fifty Thousand Great British Pounds) & SAMSUNG GALAXY S3, (WITH 16GB).
For further information, kindly confirm receipt of this email, by forwarding Your Details as stated below to our claims department.
THE CHEVROLET MOTORS CLAIMS OFFICE
Email: [email protected]
Mr. Justice Brown
Event Manager
Tel: +448712458310
KINDLY FILL OUT THE PAYMENT PROCESSING FORM
FULL NAME:
SEX:
DATE OF BIRTH:
ADDRESS:
COUNTRY:
MOBILE NUMBER:
OCCUPATION:
NOTE: You are to keep all your winning information away from the general public until the said fund has been transferred into your personal account.
(This is important as a case of double claims will not be entertained)
Yours Sincerely,
Award Notification Team
© Copyright 2013 CHEVROLET BOARD. All Rights Reserved.