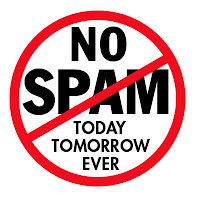 Hello My Dearest,I am writing this mail to you with tears and sorrow from my heart. I will really like to have a good relationship with you, and I a special reason why I decided to contact you.
I decided to contact you because of the urgency of my situation here ,I am Miss Agnes Ahaiwe 25years old girl from Ivory Coast, the only daughter of Late Dr Patrick Wende Ahaiwe the Director Of Wende Ahaiwe Industries. Then The President of My Country accuse my father of coup attempt And he was killed in Attack by the rebels together with my mother. I am constrained to contact you because of the maltreatment I am receiving from my step mother. She planned to take away all my late father's treasury and properties from me since the unexpected death of my beloved Father.
After the burial of my father, my stepmother and uncle conspire and Sold my father's property to an Italian Expert rate they shared the money among themselves and live nothing for me. One Faithful morning, I Open My father's briefcase and found out the documents Which I Have huge amount of money deposited in one bank in Burkina Faso with my name As the next of kin.
Meanwhile I wanted to escape to the Europe but she hides away my international passport and other valuable traveling documents. Luckily she did not discover where I kept my fathers File which contains important documents of the money deposited in the bank in Burkina Faso with my name As the next of kin. So I decided to travelled to Burkina Faso with the documents to Withdraw the money for a Better Life So That I Can take care of myself and start a new life, on my arrival, the Bank Director Whom I met in person Told me that my father's instruction to the bank Is That the money would only be release to me when I am married or present a trusted/Foreigner Who will help me and invest the money in overseas.
Though you may wonder why I am so soon Revealing myself to you Without Knowing You, well I will say That my mind convinces me that you May be the true person to help me. More so, I will like to disclose much to you if You Can helps me to relocate to your country because my stepmother Have assonate Threaten to kill me but God did not allow her to achieve her plans. The amount Deposited with my name is ($5.6 Million United State Dollars) and I Have Confirmed from the bank in Burkina Faso on my arrival,it it will hold on your acceptance to assist me for the transfer and investment of the fund.
You will also help me to place the money in a more profitable business venture in your Country. However, you will help by recommending a nice University in your country so That I can complete my studies. It is my intention to compensate you with 40% of the total money for your services and the balance shall be my capital in your establishment. As soon as I Receive your positive response I will put your Interest Things into Action Immediately. In the light of the above, I will appreciate an Urgent message Indicating Your Ability and Willingness to handle this transaction sincerely with me.
As soon as I receive your positive response showing your interest I will put things into action immediately. And send to you the phone contact of the Rev Father whom is in charge of the Refugee camp for you to call me so that i will hear from you which is the dream of my life to hear and touch you and see you face to face OK, In the light of the above, I shall appreciate an urgent message indicating your ability and willingness to handle this transaction sincerely.
I am staying at the female hostel, Awaiting your urgent and positive response,Please do keep this to yourself and every communication shall be made through this email address alone for confidential purpose and you should not disclose it till I come over, once the fund has been transferred, I am afraid of my wicked stepmother Who Threatened to kill me and Have the money alone, thank God Today That I am out from my country (Ivory Coast) But now In (Burkina Faso ) These Where my father deposited money with my name as the next of Kin.I have the documents for the claims, Please find a place in your heart to read and understand my condition.I will send you my pictures as soon as I Read from you again please tell me more about yourself.
If you really want to help me reply me with this E-mail address:([email protected]).
ThanksMiss Agnes Ahaiwe.