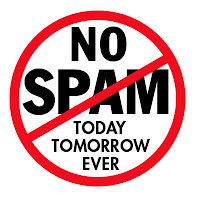 Do you know you can make good money using your internet connection instead of wasting time on Facebook?
Arpitha Goswami from Mumbai, Maharashtra stays in Bandra with her husband & three children. She is a regular women who used her internet connection only for checking her emails & using Facebook. She never thought that she could work online until one day when she ordered a course from the internet called Group Deal Tools. Before she knew it, she discovered her secret to beating the recession, and being able to generate income for her family while at home with her three children.
I heard about Arpitha from a colleague last month and decided to feature her story in our weekly special column. In our phone interview she told me her amazing story. "I actually make a steady Rs 1 Lac to 3 Lac a month working from home using my internet connection. It's enough to comfortably replace my old jobs income, especially considering I only work about 2-3 hours a day only from my own home. It gives me so much time to spend with my family and be a good home maker. I now also have plenty of time to focus on my kids education"
Working online has been a God's blessing for Arpitha, who struggled for months to find a decent job but kept hitting dead ends. "I lost my job shortly after the recession hit, I needed reliable income. I just needed a genuine & simple way to earn a living for me and my family. The best part of working online is that I am always home with the kids. Thanks to the Group Deal Tools course. I am giving my kids the childhood they deserve."
I asked her about how she started her life-changing journey. "It was pretty easy", I saw an ad on Facebook about a course called Group Deal Tools. I knew about Group Deal Tools from TV ads on my local channel and knew it was genuine, and I had nothing to lose! So I asked my husband & he said you should definitely invest in the course.
Readers of Women's Lifestyle News…
She said – "I purchased the course and within four weeks I had made over Rs 80 thousand & Second month I made 1.5 lacs!!! Its really simple, I am not a computer genius, but I can use the internet. I follow simple instructions mentioned in the Group Deal Tools course. There are openings all over the country, you should try it."
"I request the readers of Women's Lifestyle News to go ahead & get your Group Deal Tools kit immediately. Both Men & Women of any age can join this course & make money from home using a computer & internet. There are no special requirements. If you can use Facebook, then you can use Group Deal Tools also! I went from a fixed salary at work to making an additional Rs 1 lac to Rs 3 lac per month from my home computer."
-Arpitha Goswami
If you would like to take advantage of the same opportunity as Arpitha. Here's how to get started:
Step 1
Go to Group Deal Tools , and fill out the form to get instant online access to the program.
Step 2
Use the Group Deal Tools and follow the simple online instructions. You will begin earning revenue within minutes.
Step 3
Deposit your Earnings by check or direct bank transfer, they pay every week. (Making money has never been so easy. Get ready for your life to change.)
WARNING – OFFER EXPIRES ON Sunday, November 24, 2013
Note : For the Sake of the Users , We have deleted all the Links, Since this mail is fraud one so, don't reply or act.
Sender's Details :
| | |
| --- | --- |
| from: |  WomensNews <[email protected]> |
| to: | |
| date: |  Sat, Nov 23, 2013 at 9:37 AM |
| subject: |  Mumbai Women Makes 3 Lac per month using internet! |
| mailed-by: |  profitcenteronline.com |