Oris Cash System – $12 Becomes $4000 Per Week!
100% Profitable THE SYSTEM THAT MADE ME RICH !!!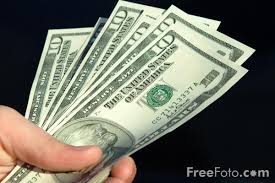 Hello!
DISCOVER HOW YOU CAN EASILY MAKE OVER $4000/WEEK ONLINE WITHOUT SELLING,
ADVERTISING, REFERRING OR OWNING A WEBSITE
THE PAY IS VIRTUALLY INSTANT!
Join here:
http://tiny.cc/bemygw
* No advertising
* No uplines or downlines
* No mailing lists
Get immediate access to our entire course right now to discover an easy system
that will give you the potential to make… $300 A Day and even more!
http://tiny.cc/bemygw
Secured PROFIT each and everyday!!!!!!!!
We never fail anyone….
To Your Success & More Power!
Stephanie Kate
****************
Mail Management Instructions: This message is sent in compliance of the new e-mail bill:
SECTION 301. paragraph (A)(2)(C) of S. 1618. This message is NOT Spam as long as you are
provided with a way to stop at any time, simply email back with remove in subject line*