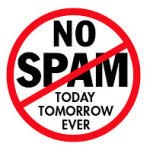 Dearest One,
Good afternoon to you, l deem it fit to contact you today based on your profile which l saw today in my private search, when l was looking for someone who l will in-trust my future living under his/her care for a better living of mine, please bear with me. i will really like to have a good relationship with you, and i have a special reason why i decided to contact you, I decided to contact you based on the urgency of my situation here today.
My name is Sandra Omini. l am a single lady, of 24 years old, the daughter of Late Chief Dr.Lambert D Omini, my late father was a successful business man during his days, it is sad for me to inform you that l lost my father in a motor accident on the 14th of November, 2006. during the time he was returning from a business trip from Jackson, Michigan to Ohio (USA), Dear, after four months l lost my beloved father, his second wife killed my mother so that she and his children will inherit all what my father left for all of us.
Meanwhile after my father's second wife poisoned my mother to death, I wanted to escape to anywhere l can be accepted since she's also after my own life and no where is safe for me to stay with her and his children, but she went and hid away my international passport and other valuable traveling documents which I'm suppose to travel with. luckily for me as God have his own plans for my life, she couldn't discover where I kept my fathers file which contains important documents of his deposited money of US$3,800,000.00.which my father used my name to deposit with one of the leading financial bank. So after then, since l have no where to run to, I decided to run to the refugee camp here, where l am today by the grace of God, presently seeking asylum under the United Nations High Commission for the Refugees and Now I am out seeking for your humble assistance for a long term business relationship between us in your Country. Which l would like you to invest my inherited money for me in any lucrative moving business in your country for my future living under your care and control.
However, l wish to stop here for now as l have no much time to explain all the details to you as l wish, but please dear, as soon as l hear from you soon showing your interest and acceptance to assist me as l really need your help to me now and l am waiting so that l shall send you my pictures and forward all vital information's to you for your confirmation to help me out.
PLEASE SEND YOUR REPLY ONLY THROUGH THIS MY PRIVATE EMAIL BOX BELOW:
Email: [email protected]
THANKS AND GOD BLESS YOU.
Yours Sincerely
Ms.Sandra Omini.