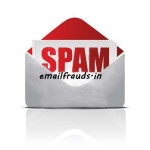 Hey Eduardo and Vick here,
Most likely you've heard the buzz about the
new revolutionary blogging platform from
Empower Network that's launching today at
3:00PM EST…
It seems the entire internet is talking about it… LOL
————————————————————————-
Here's Vick and my personal take on it ….
————————————————————————-
(and why you shouldn't buy it…. just yet)
See, we've been using ALL of Empower Network's
products since December, 2012…
We got them all.
And me and Vick, we can honestly look anybody in the eye
and say that their products are better than 99% of
everything that's out there in our space.
The education has certainly helped me take
my business to yet another level…
And so because of that, we've been promoting
Empower Network's products and had great
success personally.
In fact, Vick is their #1 income earner ALL TIME,
earned almost $3-Million in the last 9 months.
(of course, his results are not typical or average.) 😉
But what's even cooler is that OUR TEAM members
are having great success too!
(BTW, our team is called Big Idea Mastermind. )
Just in the last 9 months alone, our team grew to
over 19,000 members!
Biggest team in Empower Network with the most
success stories.
We have newbies who started with us just 9 months
ago and already earned over $100,000, $200,000…
One guy who was struggling for over 7 years before,
earned almost $400,000 in the last 9 months with us.
Tons of people who were never able to earn money
online are now pulling in $5,000, $15,000, $30,000
or more per month incomes.
(Disclaimer: these results are not typical. Heck, our
people are not "typical"! )
So it's been a lot of fun to say the least.
Anyway – back to the subject matter….
So today at 3:00PM EST Empower Network is releasing
a brand new blogging platform known as "EVN2" or
"BlogBeast" ..
I personally got early access to it and it FLOORED me
with how awesome this thing is.
Let me just put it this way for you…
Forget wordpress, forget all those other blogging platforms…
This literally blows everything out of the water.
I know these are big statements, but I will show you why
a bit later… (keep an eye on your inbox!)
If you ever wanted to build a solid business and start earning
serious money quickly – this is definitely IT.
I'm not kidding.
Again, I will show you why and how shortly.
——————————————————————————–
But DO NOT Buy The 'BlogBeast' Today… (Unless….)
——————————————————————————–
At 3:00PM EST you will probably get 8million emails from
everybody telling you to buy the BlogBeast…
And of course, you can buy it from anybody you want…
But I just wanted to give you heads up and let you know
that we're doing things a bit differently here on my team…
(of course, we're going to be promoting it as well 🙂
So Here's The Deal:
Anybody who buys the BlogBeast through my Big Idea Mastermind
team will also get complementary training and other cool
stuff from Vick personally.
Let me explain…
Next week he will be doing a members-only training on how to use
the new BlogBeast platform to earn at least $5,000 in your first
30 days. (even if you're a total newbie)
In order for that to happen, you'll need 4 things:
a). Your blog
b). Traffic
c). Something to sell
d). An automated way of selling it without really "selling"
WE'RE GOING TO SOLVE THAT FOR GOOD 🙂
You and I are going to get on the live training with Vick
and together we're going to set up your very own "cash machine"
and activate it.
When we do that, you should start seeing commissions
rolling in almost right away.
Plain and simple.
Vick and I, we are going to work with you and make sure that happens.
Can't go into too many details here just yet…
————————————————————————————
Here's What You Need To Do: (if you want to, of course)
————————————————————————————
Step 1: At 3:00PM EST Today – CLICK HERE and grab your
new blog from Empower.
Step 2: Make sure that your "sponsor" or "referring affiliate"
is Eduardo Pinto Nunes or "EPNUNES".
Step 3: After you've done that, in about 2-3 hours you will
get an email from "Big Idea Mastermind" with your
login instruction to our team backoffice and all the
cool stuff.
THAT'S IT!
NOTE: In order for you to get this, you must purchase the
BlogBeast today from myself.
And lastly…. Vick hasn't decided how many people we're going
to allow into this class next week yet… He only has 1,500
seats in the webinar room, and I'm pretty sure that by
tomorrow we'll have at least 1,500 people who will purchase
the blog beast….
The BEST thing you can do is be ready at 3:00PM EST
today and get it as soon as it goes live HERE.
It will be first come, first served type deal..
If you want to be in the first group (highly recommended),
you will need to get the BlogBeast today.
Again, you can do that at 3:00PM EST Today by GOING HERE.
It's going to be a lot of fun and we look forward to seeing you
in the class. Most importantly, helping you get your first $5,000!
TOTALLY DOABLE.
Talk soon,
-Eduardo Pinto Nunes & Vick Strizheus
P.S. I'm sure there will probably be other people trying to "pretend"
to be Vick or myself or copy what we do.. LOL .. Just know that in order to
get into Vick class next week, you'll need to get the blog beast from
either myself (username/affiliate id: EPNUNES ) or get it from someone
who's on the Big Idea Mastermind team.
At 3:00PM EST Today – CLICK HERE and get the Blog Beast.
These Mails are from Fraud one ; so Don't Respond to them….