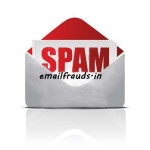 TOYOTA AUTOMOBILES COMPANY
BURNASTON A38/A50, DERYSHIRE
EAST MIDLANDS DE1 9TA UNITED KINGDOM
TEL: +448712344073
STAR PRIZE WINNER
KINDLY REPLY TO THIS EMAIL: [email protected]
This is to inform you that your email-id, Batch Number: MS031/966 & Reference Number: DTC90067E have won you a cash prize of (GBP500,000.00) for the 2013 Toyota Automobile Company Uk/Thailand Email Id award promo to Claims fill The Information Below And Send a Scan copy of your Identification (Driving License or any valid I.D Proof) to the claims Department on this Id: [email protected]
1. Full Name:
2. Full Address:,
3. State,
4. Occupation: ,
5. Age: ,
6, Sex:,
7. Country:
8. Winning Email:
9. Mobile Number:
10 Your id prove photo or drive lenience:
Event Manager
Name: Mr.Clifort Dickson,
Tel: +448712344073
Email: [email protected]
Congratulations once more and keep trusting TOYOTA AUTOMOBILE for top quality automobiles Car.
Name: Mrs. Erica Paul Mr. Kumar Ranajit, Mr. Mandal Singh
(Confidential Secretary) Dr. Henry Solomon
We advise you to keep your winning Batch Number and Reference Number secret until you received your prize to avoid double claim.
Details :