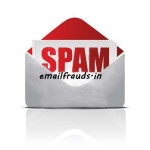 COMPLIMENT,
I HOPE THIS EMAIL FINDS YOU WELL. I AM IN NEED OF YOUR ASSISTANCE. MY NAME IS SGT. DELROY RICHARDS CRUZ. I AM IN THE MILITARY ENGINEERING DEPARTMENT UNIT HERE IN SYRIA. WE HAVE ABOUT $9 MILLION DOLLARS THAT WE WANT TO MOVE OUT OF THE COUNTRY. MY COLLEAGUES AND I NEED A GOOD PARTNER, SOMEONE WE CAN TRUST. THIS IS A RISK FREE AND LEGAL BUSINESS (OIL MONEY) BUT WE ARE MOVING IT THROUGH DIPLOMATIC MEANS,TO SEND IT TO YOUR HOUSE DIRECTLY OR A BANK OF YOUR CHOICE USING DIPLOMATIC COURIER SERVICE. THE MOST IMPORTANT THING IS THAT CAN WE TRUST YOU? ONCE THE FUNDS GETS TO YOU, YOU TAKE 30% OUT AND AND KEEP YOUR OWN 30%. YOUR OWN PART OF THIS DEAL IS TO FIND A PLACE WHERE THE FUNDS CAN BE KEPT PENDING OUR ARRIVAL. OUR OWN PART IS SENDING IT TO YOU. IF YOU ARE INTERESTED,I WILL FURNISH YOU WITH MORE DETAILS. THE WHOLE PROCESS IS SIMPLE AND YOU MUST PLEASE ENSURE STRICT CONFIDENTIALITY AT ALL TIMES.
I LOOK FORWARD TO HEARING YOUR REPLY AND CO-OPERATION AND I THANK YOU IN ADVANCE AS I ANTICIPATE YOUR CO-OPERATION.
YOU CAN REACH ME VIA
Email: [email protected]
WAITING FOR YOUR URGENT RESPONSE.
REGARDS
SGT. DELROY RICHARDS CRUZ.
| | |
| --- | --- |
| from: |  SGT. DELROY RICHARDS CRUZ <[email protected]> |
| reply-to: |  [email protected] |
| to: | |
| date: |  Sat, Sep 28, 2013 at 6:55 AM |
| subject: |  PLEASE IS IMPORTANT. I NEED YOUR URGENT RESPONDS. |
Pls. Donot respond to this type of Messages. You are requested Donate for us. Because we are Providing / or rather helping you from Cyber Criminals