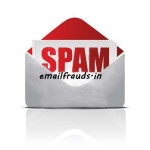 Dear Friend,
How are you today with your family, Hope all is well? Please, It's my great pleasure to contact you today.
I am Mr.Ibrahim Edison from Burkina-Faso.
Please, I want to transfer the sum of (US$10.5M) into your bank account.
This business is 100% risk free. Your share will be 40% while 60% for me.
More details will be forwarded to you immediately I receive your urgent response.
1) Your Full Name…………………..
2) Your Private Telephone No……..
3) Your Receiving Country…………
Thank you for your anticipated co-operation.
Yours Sincerely,
Mr. Ibrahim Edison.
This is a Fake Mail : BeAware
Senders Details :
| | |
| --- | --- |
| from: |  Mr. Ibrahim Edison <[email protected]> via yahoo.com |
| reply-to: |  [email protected] |
| to: | |
| date: |  Fri, Sep 20, 2013 at 8:44 PM |
| subject: |  VERY URGENT!! |
| mailed-by: |  yahoo.com |
| signed-by: |  yahoo.com |