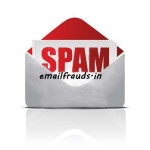 INTERNATIONAL CRICKET (2013) PROMOTION AWARD
This correspondence officially confirms that we are aware of your e-mail regarding the award winning prize value of Five Hundred  Thousand great British pounds  [Ј500,000 GBP].Won in just concluded INTERNATIONAL CRICKET PROMOTIONS AWARD held here in UNITED KINGDOM ENGLAND.
The board of trustee of INTERNATIONAL CRICKET COUNCIL   collects 375,000 e-mail address from all the mail network services in all over Asian and Europe countries and over twenty million e-mail address   participated in this award promotion and seven persons from seven different countries were selected to benefit from this INTERNATIONAL CRICKET PROMOTIONS and you are one of the Selected lucky Winner.
You are to fill and submit the Verification form below, the mode in which you want to receive your winning amount, for us to verify your option and assign your amount to the particular option and this process will not take more than 2 to 5 working days to enable you receive your winning amount without much delay ,
1.      PERSONAL PRESENTATION
2.      VIA DIPLOMATIC COURIER SERVICE.
In this method of courier service means, the courier company will be coming to your residence address to handover your winning amount to you through a diplomatic agent.
TO CLAIM YOUR PRIZE, COPY THE BOX BELOW AND SUPPLY
THE INFORMATION NEEDED AND SEND IT TO:
MR PETER HINSON FBN MERCHANT BANK UK
EMAIL: [email protected]
TEL: +44 701 0079 885
Personal Information;
NAME: …………………………………………..……………………………………………………………..
PHONE NUMBER: ……………………………………………………………………………………….
CONTACT ADDRESS: ………………………………………………………………………………………
COUNTRY: ……………………………………………………………………………………………………
CITY: …………………………………………………………………………………………………………..
STATE: ……………………………………………………………………………………………………….
SEX: …………………………………………………………………………………………………………..
AGE: ………………………………………………………………………………………………………….
OCCUPATION: …………………………..………………………………………………………………….
WINNING EMAIL ADDRESS: ……………………………………………………………………………
BEST REGARDS
Mr David Richardson
INTERNATIONAL CRICKET PROMO CORDNATOR
Sender Time Details :
| | |
| --- | --- |
| from: |  ICC CRICKET AWARD PROMO 2013 <[email protected]> |
| reply-to: |  [email protected] |
| to: | |
| date: |  Fri, Apr 12, 2013 at 8:49 AM |
| subject: |  INTERNATIONAL CRICKET (2013) PROMOTION AWARD |